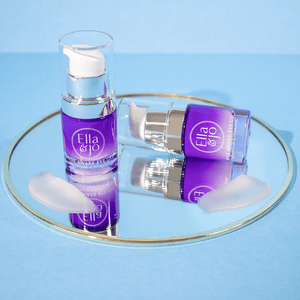 Fresh Start - The Ella & Jo 28 Day Skin Challenge
Get Your Routine Back In Shape After All Of Those Christmas Skin Sins.
At Ella & Jo HQ we are ready to start the New Year with a 28 day skin challenge.
We all do it over the festive season - use the dirty brushes, sleep in our make up, eat more sugar and drink more alcohol than we do for the entire rest of the year and our skin knows it.
We are here for you. We are ready to get back to some skin loveliness & get our fresh skin glow on. 
The 28 Days Of January Skin Challenge
Join us online for the 28 days of January to get back to routine, learn about your skin type, the best ingredients to use for you & the results you want - with lots of laughs along the way! 
 Start off by taking our Skin Quiz 
The Most Common Skin Sins
Not cleansing when not wearing make up
Using dirty make up brushes 
Not cleansing in the morning 
Over exfoliating 
Not using an SPF 
Lots of sugar (And yes, wine counts)
Using the wrong products for your skin type 
Not enjoying your skincare routine
Ella & Jo are putting the fun back into skincare & building in lots of self care. We cannot wait to see you there!