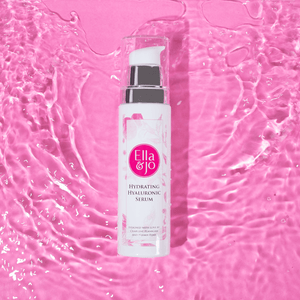 All You Need to Know about Peptides.
Fight the signs of aging skin.
The world of skincare is constantly changing and adapting. It can sometimes be hard to keep up with the best and newest products and ingredients to add to your skincare routine.
Skincare experts are simply raving about the positive effects of collagen peptides, lauding it as the fountain of youth.
We all are fighting the inevitable signs of aging skin, trying to stop the fine lines, wrinkles, and the dreaded sagging skin. Collagen Peptides are a proven way to slow the aging process and give your skin that youthful bounce.
What are peptides?
Peptides are short chains of amino acids that act as building blocks of proteins such as collagen peptides, elastin, and keratin. These proteins are the foundations of your skin and are responsible for your skin texture, strength, and resilience.
Collagen plays a big role in making your skin stronger and hydrated. As we age, collagen production slows resulting in dull, dry skin, lacking the firm, smooth skin texture that we all desire.
Unfortunately, simply applying peptides onto your skin will not necessarily give you more of them. Your body sees them as 'signals' that you need to heal, which will tell your body to produce collagen where you need it most. This will help improve skin texture, appearance and will encourage the skin the act younger.
How do I use peptides?
Peptides perform much better in the alongside other skincare ingredients like amino acids, antioxidants, and hyaluronic acid, however always read the package instructions.
Since they strengthen the skin barrier, they are perfect to use in combination with retinol or other forms of vitamin A, which sometimes is not well tolerated by a sensitive skin.
Look in the ingredient list on your serum or moisturiser (INCI) for names like
Palmitoyl Tripeptide (also known as Matrixyl 3000 skin firming/collagen stimulant peptide) – you will find this wonder ingredient in our Hydrating Hyaluronic Serum
Palmitoyl Oligopeptide (a neuropeptide that reduces fine lines),
Acetyl Hexapeptide (Argireline, a muscle relaxing peptide),
Myristoyl Pentapeptide (a peptide known to increase skin hydration)
Hexanoyl Dipeptide (a cell renewing peptide).