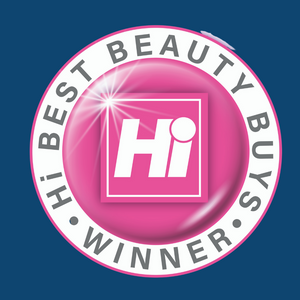 Winner of HiStlye Best Beauty Serum Buys 2021!!
Our 'Hydrating Hyaluronic Serum' has won HiStyle Best Beauty Buys 2021!!
There was time when there were three steps in a god routine and then serums happened. These multi function marvels are essential workers for our skin. Over the course of the last few years, we have become serum aficionados. We don't want to toot our own horn, but we have collectively tested hundreds of serums and noted which ones worked and which to move on from. The most notable differences in the skin are brightness, the tone and texture, evenness, elasticity, plumpness, and, yes, a reduction in fine lines and wrinkles. Read more...
⠀
The Ella & Jo Cosmetics Hydrating Hyaluronic Serum is supercharged with powerful collagen boosting & hydrating ingredients designed to reduce the appearance of fine lines and wrinkles, increase skin firmness, whilst soothing & moisturising.
This wrinkle busting lightweight serum contains Vitamin B3 and a peptide complex Matrixyl 3000, which works by stimulating collagen and triggering skin repair and has been shown to reduce the appearance of fine lines and wrinkles. Its your anti-aging bestie!
Apply Morning & Night on to cleansed damp skin before applying moisturiser.
Size: 50ml
Price: €40 available online & Stockist Nationwide