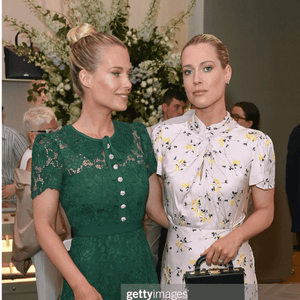 Glow like the Royals
Royal Skin Alert!

Yes, that is Princess Diana's beautiful twin nieces, Eliza Spencer & Amelia Spencer. 

Wide-Awake Eye Gel and Hydrating Hyaluronic Serum was used on Lady Eliza Spencer and Lady Amelia Spencer, to create their recent radiant look at a launch event in London

Skin prep & makeup by International Celebrity Makeup Artist, Olivia Todd. 

"Both Lady Eliza Spencer and Lady Amelia Spencer wanted a fresh, radiant finish for the event. They had just got back from a holiday in Marbella and their skin was feeling and looking a little dull, with some signs of tiredness around their eyes."

"Both Eliza and Amelia commented on how soothing and cooling our Wide Awake Eye Gel was around the eyes" - Olivia Todd