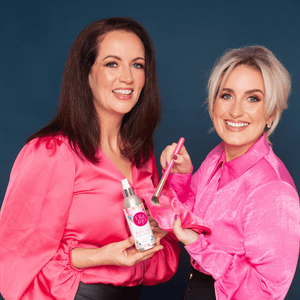 Charlene's Favourite Makeup Brushes
As a makeup artist, makeup brushes are my tools, it ensures a high standard quality of work, gives my clients a positive and relaxing experience and helps me to achieve specific makeup looks quickly and at ease.
Over the years I have tried and tested many makeup brushes and brands and have narrowed it down to my favourites for you.
Here are some of my favourite makeup brush brands.
Each brush will have a purpose, but some brushes can be multi purpose. You do not need that 100 piece set from Amazon, 7-12 brushes for non professionals is a good standard set, for makeup artists the amount is unlimited as you will need brushes for maximum number of clients per day, different makeup looks etc.
Foundation Brushes
Blank Canvas Cosmetics F20, F41 & F38 Brushes
Click & Makeup Michaela Brush
Buff & Blend BB03 brush
Concealer Brushes
Blank Canvas Cosmetics F40, F11
Buff & Blend BB24
Inglot 6SS
Rebeluna Cosmetics R08
Powder Brushes
Blank Canvas Cosmetics F24
Buff & Blend BB01
Rebeluna Cosmetics R01
Powder Contour/Bronzer Brushes
Blank Canvas Cosmetics F15
Click n Makeup 003
Buff & Blend BB09
Rebeluna Cosmetics R04 & R05
Cream Contour Brushes
Blank Canvas Cosmetics F40 OR F36
Blusher Brushes
Blank Canvas Cosmetics F14 & F04
Buff & Blend BB09
Eyeshadow Blending Brushes
(Large)
Inglot 6SS
Blank Canvas Cosmetics E20
Buff & Blend BB24
Rebeluna Cosmetics R20
(Medium)
Blank Canvas Cosmetics E25 & E26
Zoeva 227
(Small)
Blank Canvas Cosmetics E10
Buff & Blend BB12
Rebeluna Cosmetics R21
Flat Shader Eyeshadow Brushes
Blank Canvas Cosmetics E08 & E24
Rebeluna Cosmetics R22
Glitter Pigment Brushes
Blank Canvas Cosmetics E27
Eyeliner Brushes
Blank Canvas Cosmetics E28
Buff & Blend BB10
Rebeluna Cosmetics R12
Inglot 31T
Eyebrow or Powder Liner Brushes
Blank Canvas Cosmetics E44 & E38
Buff & Blend BB10 or BB20
Rebeluna Cosmetics R12
Inglot 31T
Lipstick Brushes
Blank Canvas Cosmetics L29
Rebeluna Cosmetics R30